Get Involved
Conservation & Research Internships
Are you looking for a chance to make a difference? Wanting to spend time in the country doing practical stuff? Looking for some real-life projects? We currently have openings for volunteers for the following Recruitment Period:
All Year Internship Length: 6 Months
If you are undertaking an undergraduate or post-grad project, we have staff available to supervise you, co-ordinating with your university supervisor.
Rewilding and Conservation projects based across 5 farms in Carmarthenshire. With over 200 acres of prime Welsh countryside, projects are always on the go.
Current ongoing projects: Welsh Beavers
With 4 pairs of breeding beavers on our man-made lakes, the upkeep and maintenance of the habitats is an ongoing project. Beavers must be monitored daily, yearlings relocated, and kits processed so the work can be very much hands on.
An Adult Beaver on one of our many lakes situated on the farms.
White Stork Breeding Project
A group of 6 storks brought in from Poland, all wild injured due to electrocution are hopefully the start of our on-site breeding programme. Grounds maintenance and observation of the storks is a year-round project.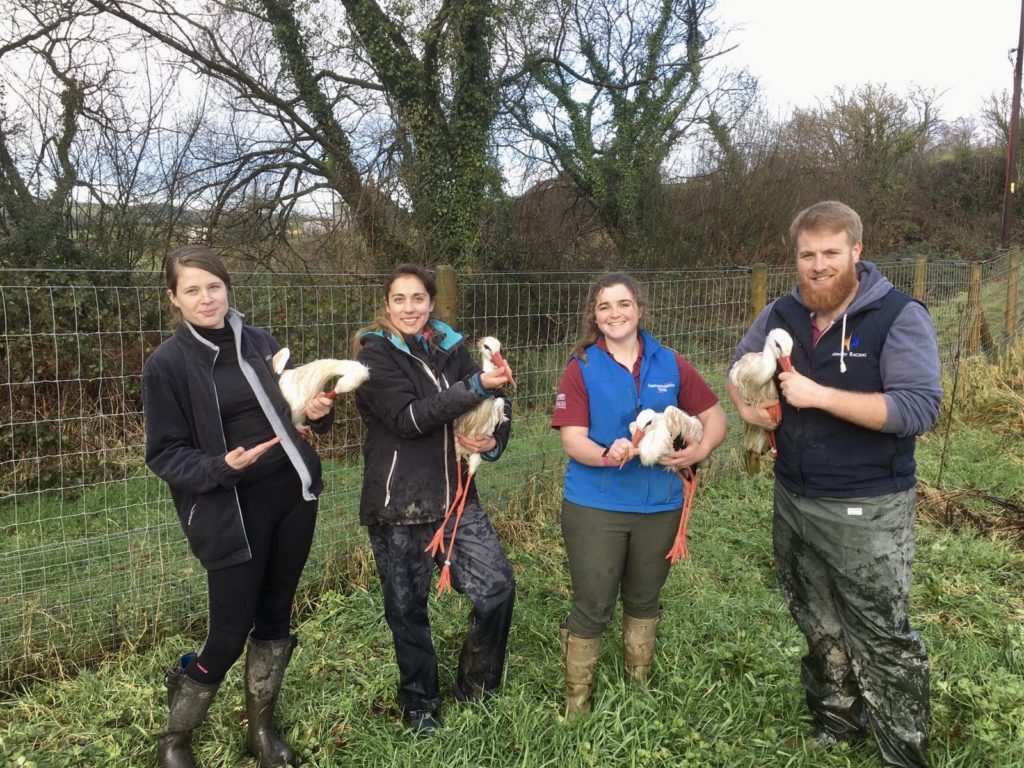 Staff and Interns with the first of the white storks.
Red Squirrel reintroduction
Based on Caldey Island (off the Tenby Coast), the monastery asked our help to eradicate pest species (rats) and reintroduce the red squirrel with hopes of setting up an established breeding colony.
Tree Planting
Ongoing projects to reclaim farmland and return to natural woodlands by planting endemic species can be found across our 200 acres.
The largest of our lakes, home to beavers, water voles amongst other wildlife.
Historical and Overseas Projects
International Wildlife Consultants have been running conservation projects since the early 80's both in the UK and further afield.
Red Kite Reintroduction
A wild red kite over the farm in Wales, continuing the success of the reintroduction in 1987
In 1985 the breeding population of Red Kites was down to 25 pairs, each pair seldom producing a single chick. So, Dr Nick Fox approached the Nature Conservation council and offered to assist in the breeding of the kites and release the youngsters back into the wild. In 1987 the first kites were reintroduced after artificial incubation at our farm in Carmarthenshire.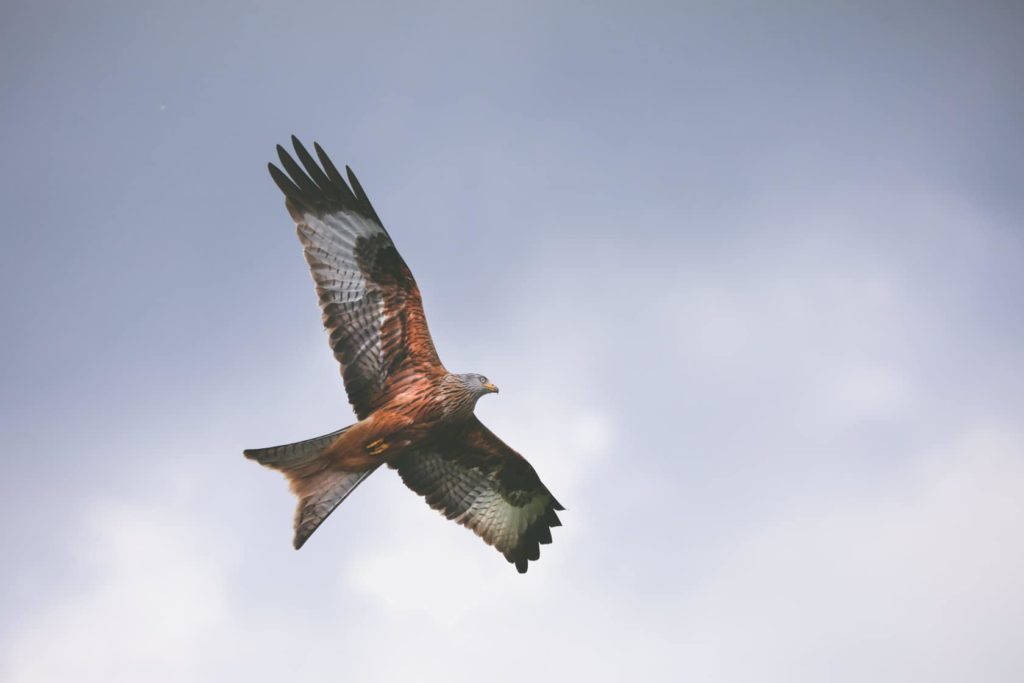 A wild red kite over the farm in Wales, continuing the success 
of the reintroduction in 1987.
Mongolian Artificial Nest Project
This project is the accumulation of 7 years' worth of research between IWC and its Mongolian research partners. The trade of wild Saker Falcons in the middle east has caused the need for conservation through sustainable use. Erecting over 5000 artificial nest boxes by 2010 in habitat lacking natural breeding sites, Saker breeding numbers have increased by 90%.
Saker Reintroduction Bulgaria
A pilot scheme was established in 2011 using captive bred Saker Falcons from Germany and Czech Republic. Falcons were released into the Balkan region of Bulgaria and satellite tracked. Since then, developments have meant Saker falcons have successfully been bred in captivity in Bulgaria at the Green Balkans Facility and it was reported in 2019 the first wild Sakers have successfully bred in Bulgaria from falcons bred for this project.
A wild Mongolian Saker using one of the artificial nest sites created from old Orange juice barrels in the steppes of Mongolia.